Need Advice? Guidance? A Mentor Can Help
An inside look to what it is to be a mentor
A mentor, mother, wife and business woman… drum roll please… introducing my godmother Tracy Hastain!
She is currently helping me build my brand as an Actor, Singer and Producer. And I believe she can also help you in your business venture!
Her life as a mentor began when she was approached by the Prince's Trust (an organization in the UK helping disadvantaged young people). It was a great way for her to give something back from the experiences she has learned. A mentoring relationship helps the mentee feel reinvigorated and and reenergized.
So if you are feeling you are not moving forward in your journey, maybe you need a mentor to bounce ideas off of and brainstorm. That interest and energy you receive might just be what you need!
It is all about the connection you make with your mentor, as that forms the relationship. Tracy tailors her communication to her mentees as each person needs something different from her.
They left saying: " I feel reinvigorated, energized and I know exactly what I have to do."
It can at times be scary to let someone in on your thoughts in life and business, especially if you are starting a new business or if you have just left school/ college, and that next step is ready for you to take and you can't help but feel nervous. A mentor can give you that encouragement to take the next step.
Tracy has also mentored some of the Prince's Trust staff too, so has clearly made a positive impression. And shows that no matter how old you are you could also benefit from a mentor!
But how do you find a mentor?
You need to find someone who has achieved the things you want to achieve (so Meryl if you're reading this, I am very interested!!) You need to be able to trust your mentor and it needs to be someone who you look up to, however sometimes you can look to your peers as mentors!
When Tracy and I sat down with a cup of tea in hand she told me, that one needs to look for a good communicator, not someone who dictates, but someone who shares their life and business experience and will listen and impart advice. And think very carefully about the people you work with, it is a lot harder to say no than to say yes, make sure it fits in with your business and brand – sometimes you have to take a step back and think maybe I can do it in a year's time.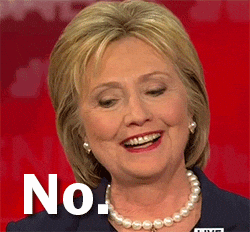 Everyone has advice to give but when you are starting out you don't know which is the best advice to take. The biggest lesson to learn is that you don't have to take it all, use the advice that best suits you at that specific time. Pieces of advice are tools you can keep for further down the line, when you need it most. You don't have to put it in motion straight away. Your job as a mentee is to think through things for yourself and the role of the mentor is to guide you in your decisions. They are guiding you in your personal development.
The biggest lesson to learn is that you don't have to take it all, use the advice that best suits you at that specific time.
Tracy worked for Liz Earle for many years and she considers the two women who set up the company as mentors; she learned from them and with them! And the CEO specifically pushed her, he saw something within her. "You realize you can do it, and go on to do it, and that gives you a great sense of confidence when someone believes in you that much."
To be a mentor you have to put time, thought and energy into the person. However having an official "mentor" isn't always needed; a simple conversation with someone can spark something within us and give us what we need to continue! In that conversation they could give you something that sticks in your mind, and that helps you on your way.
For example in early 2016, I met someone who inspired me after one meeting and one conversation to start writing my own music. She saw my huge leather book of lyrics, and made me feel like anything was possible and that my voice and my words should and must be heard.
How do you bossify yourself?
 Women, girlfriends, and men who have come into my life have made me a stronger person. As a boss or business person in life- you stand up for what you believe in. I am one for equality in any which-way. The women in my life make me stronger. Life makes you who you are, so whatever you go through, continue to make it work for you. Reframe the negative and try and see what can be learned. Push the boundaries.
For more information about Tracy Hastain please visit her website Wentworth Consultancy , see her interview on The Early Hour, and her blog on The Power of Mentoring and her feature in Good Housekeeping!
As my godmother she is and always will be an epic Boss Girl to me, and I'm so glad I get to share her with you!