Podcasts in China Provide Space for Open Discussion
In a nation with government media censorship, a podcast that doesn't go viral is a good thing. When something goes viral in China, it is subject to increased scrutiny. But podcasts, with smaller niche audiences as compared to mainstream Chinese pop culture media, are able to dig into more controversial topics.
Chinese podcast listeners are largely "young urban intellectuals," with 90% under the age of 35. A smaller but important group of listeners are those from poor village communities who have begun to experience more culture outside of their upbringing and turn to podcasts for thought-provoking content.
Some subjects have included the problem of anti-Black racism in China, being a freelancer when China's corporate economy pushes a "996″ working culture (9am to 9pm, six days a week), and what inspired a Chinese high school student to become a climate activist. Many listeners are particularly interested in the experiences of Chinese people living outside of China, to get a firsthand account of life outside the Communist Party's hold.
The Economist points to one advantage of podcasts in facilitating the spread of new ideas. "Audio reporting suits intimate storytelling and you do not have to talk directly about politics to have a fascinating political discussion."
The COVID-19 pandemic, however, has been a sticking point. Before the crackdown, podcasters were able to publish interviews with the doctors and residents of Wuhan, where the virus originated. But as the crisis grew in scale and reach, the Chinese government increasingly seized control of the narrative, resulting in increased podcast censorship.
So far, Chinese censorship has been primarily focused on text and video, but Yang Yi, cofounder of the podcasting company JustPod, predicts, "As our industry grows and becomes profitable, we will see more censorship."
---
American Public Media Partners with ReVolver to Create Spanish Language Podcasts
American Public Media aims to increase its reach with Hispanic audiences through new Spanish language podcasts. Working with the multicultural podcast network ReVolver, the partnership will create both Spanish language versions of existing shows and original content.
Their first move will be to adapt the existing children's science podcast Brains On! into Spanish. The first season will have 12 episodes, though no release date has been announced. APM says it will be part of an exclusive deal with a major platform, but has not specified which one.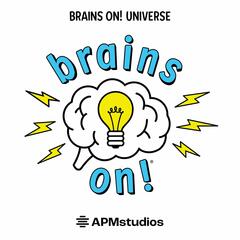 ReVolver's focus on Spanish language podcasts is "designed to connect with the ever-growing U.S. Hispanic market," says Tom De Napoli of APM. "To authentically connect with the youngest and fastest growing multicultural groups in the United States, representation is even more important than translation."

The iHeartPodcast Network also has a deal with ReVolver, co-producing eight new podcasts per year, and is ReVolver's exclusive sales representative. Details of how this will impact the deal with APM have not been released.