You're Leaving Money on the Table if You're Not Racking Up Those Points:
Here's the Lowdown
Whether it's airline miles or credit card rewards points, who would honestly prefer to pay for their travel (or an enhanced travel experience) if they have the choice not to?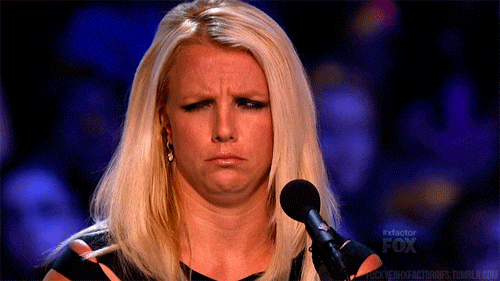 If you're smart about it, you can travel more by spending more strategically and simply by traveling more (and you should definitely want to travel more).
So with a little help from my friends and family, and some tools learned from the infamous The Points Guy, I will impart on you the points lowdown…
Hoes ain't loyal, but you can be
Thanks to my mother, from whom I learned my passion for travel, I have been signed up for many loyalty programs since before I could even talk. It's generally free to join them so you can earn points every single time you travel. This will be especially relevant for hotel and airline providers that you frequent. For example my mom and I almost always stayed at Marriotts when I was younger and she is now a platinum member with all the perks that entails.
There are frequent flyer accounts, hotel rewards, and even dining programs where you can register a card and earn points each time you use that card at a participating restaurant. Your points can go to even better use if you reach elite status on a rewards program, like when we get to stay on the concierge level at every Marriott we go to! It is important to note that earning 3,000 "miles" does not translate to 3,000 literal miles to be used to go on another trip. Rather the programs work as a rewards system wherein you get points for your miles traveled and those points (or "miles") can then be traded in for rewards.
Some of the programs I have used include:
Airline rewards: Air France, Delta Sky Miles, Frontier EarlyReturns, JetBlue TrueBlue, Southwest Airlines Rapid Rewards
Hotel rewards: Hilton HHonors, Hyatt, Marriott Rewards, Ritz-Carlton Rewards
Dining rewards: American, Delta, JetBlue, Southwest, and OpenTable
Rental car rewards: Avis Preferred, Hertz Gold Plus Rewards

Consider your goals
How do you want to use the points you accrue? Are you going to take two trips in coach or splurge on a first class seat? Would you rather save your points for a more extravagant trip or use them as you go for more frequent vacationing? It helps to have some of those questions in mind when creating a strategy for earning miles and points, getting you more focused and to your travel goals sooner.

Give me some credit
There are so many credit cards to choose from nowadays, but in NO WAY are they all are created equal for travel. The Points Guy recommends the Chase Sapphire Preferred Card, the Citi ThankYou Premier Card, and the Chase Freedom Card for their useful return on points and ability to transfer points between different providers. Of course you will need to have a good credit score to apply for these cards, you must pay your bills on time for them to be worth it, and you must keep track of your balances to make sure everything is taken care of. The best cards offer flexibility, no annual fees, give cash back bonuses, and have points programs that apply to your needs.

Rack up points every day
You don't just have to be traveling to earn points and rewards. You can earn points in various other ways every single day. Shop through online portals that give you points for all your online purchases (you can check the best bonuses at evreward), be aware of category bonuses like those that give you extra points on things like groceries or office supplies, and earn dining rewards points like mentioned above and by signing up for Rewards Network. You can even earn miles by filling out surveys at sites like Emiles or eRewards.
Keep all your ducks in a row
Using a site like Points.com or Award Wallet will allow you to keep track of all your points and miles in one go-to place. I've also recently started using Mint.com to keep track of my spending, create budgets, and get alerts for upcoming bills and activity. Using these two systems (one for points-tracking and one for general budgeting) has been so empowering!
Keep your eyes peeled
I keep up to date about deals and news by following along on sites like The Points Guy, Skyscanner, Kayak, and Cheap Flights. I also like and follow many travel pages on Facebook, from AFAR to JetBlue, Travel + Leisure to Skyscanner, so that when I'm scrolling my feed I will see the travel-related news.
How have you built a travel rewards strategy? I'm always looking for tried-and-true advice, so comment below!