Don't Let Your Baggage Weigh You Down: Leave That Inner Schlepper at Home!
What is it about the security of having stuff?  I tend to be a slightly neurotic individual so the idea of not having something in case of an emergency gives me anxiety. You would think that I lived in a 3rd world country instead of in a city with 8 million other people where convenience stores grace every single block.  
These are the crazy thoughts that run through my mind whilst packing:
What if my period comes a month early?

What if I get thirsty?

What if I have undiagnosed hypoglycemia and my sugar level drops?

What if I need to randomly wax my upper lip on a limb?
A girl has to be prepared! I could probably survive out in the wilderness for a week maintaining a good hygiene routine with the items in my purse alone. Realistically, I don't need to schlep around with all of these things.  As someone who has been globally traveling for over a decade, I had to find a way to shut down my inner schlepper. You can travel on less than you think and I learned my lesson the hard way.
My friend and I decided to travel around Europe for 3 months. She was a teacher with the summer off and I had just left a corporate job that I despised. I had been working with pharmaceutical clients and literally felt like I had just broken out of prison. I think it was definitely one of the worst jobs I ever had.  
The idea of traveling for 3 months was glorious. I subletted my apartment for the summer, borrowed my Uncle Joe's designer suitcase, and booked an apartment in the center of Paris which was our first destination. There was no Air B&B at the time, so booking an apartment to rent on Craigslist in the early 2000's in another country was seriously something to be proud of.
I fit 3 months of my life into this huge suitcase and a carry-on bag; I thought that I was being really practical. Maria (the friend I was traveling with) asked me to meet her in front of her apartment so we could walk to the train station together and take it to the airport. The day I left for my trip it was a sunny June morning, I had my luggage and my passport and I was ready for my summer adventures around the world. I was walking down the sidewalk approaching Maria's apartment and there she was wearing a hiking backpack leaning on a street sign. She looked me up and down, looked at my luggage and said, "Nor, what the hell is all of this? You do know we are backpacking around Europe, right? You are going to have to roll all of this stuff everywhere."  I explained to her that we would be staying at various places along the way and I am sure my big suitcase and duffle bag would be fine. It's not like we were hiking up Mt. Everest. She is Sporty Spice and I am Posh Spice so it didn't strike me as strange that we packed differently.
We headed to our flight and finally landed in Paris 20 hours later after an 8 hour delay in the Dublin airport. We got so drunk at that airport during the delay that we almost missed our connecting flight to Paris. Since it was a cheap Ryan Air flight, we arrived in some airport on the outskirts of Paris instead of at Charles de Gaulle. A bus had to take us from our plane to the place where we collected our luggage. Maria and I were basically hungover from our Dublin debauchery while we were waiting for our bags.  We were also exhausted because we had been awake for almost 24 hours. She grabbed her backpack and was ready to go. I waited for my suitcase and when it arrived it felt like it weighed a million pounds pulling it off the carousel.
We then took a bus to Parisian civilization and then a cab to our apartment arriving at 3am. Our other friend Kristie had already arrived earlier that day. She was going to be traveling with us for 2 weeks. Smart phones weren't around at the time so we couldn't just call or text her when we got there. We did call her from the airport pay phone and gave her an ETA.
We managed to buzz ourselves into this beautiful building and I saw an ornate art nouveau spiral staircase in the center of the foyer. I started searching the first floor for an elevator and realized there wasn't one. The idea of carrying something the size of a 4 year-old child up the stairs at 3am while being hungover and sleep deprived was horrifying. Maria grabbed her ergonomically correct backpack and hopped her little athletic self up those steps. That was not the case for me. My journey up to the 5th floor was more like the hike of death.
I started searching the first floor for an elevator and realized there wasn't one.

The idea of carrying something the size of a 4-year-old child up the stairs at 3am while being hungover and sleep deprived was horrifying.
We stayed in the Parisian apartment for 1 week and then we were off to Naples. I probably only used half of what I packed and also noticed that I could have purchased many of my toiletries there as I wasn't in a remote part of the world where I didn't have access to necessities. I packed my suitcase the night before we left Paris because I had to head out 30 minutes before the girls due to my trek down the steps with the luggage. Our flight to Naples was early in the morning and the girls wanted to take the train to the airport in order to save money. That morning was one of the hottest days in Paris that summer and we decided to walk to the train that was taking us to the airport. That walk was about 16 blocks on cobble stone.  Kristie and Maria were light years ahead of me with their backpacks and there I was sweating profusely with a case of swamp ass and swamp everything else while dragging this monstrosity around. I was just hoping that a wheel wasn't going to pop off my suitcase and take out someone's eye in the process.
We finally got to the train station and I was so relieved until I saw the staircase that led to the bottom. It was an old world limestone spiral staircase. This specific train station was some type of historical landmark. If I hadn't been so tired, hot, sweaty, and frustrated from my morning boot camp luggage session I probably would have enjoyed that station.
Instead…
I seriously lost my shit. Maria was ahead of me on the stairs and I told her to move out of the way. The look of fear came across her face and she was screaming, "Nor, what the fuck are you doing?" It was early in the morning and nobody was on those stairs except us. I decided I was going to throw the suitcase down the steps. It was the quickest and most efficient resolution at the time (don't judge). She clutched herself close to the wall and there it went. You could hear it rolling all the way down until it finally landed at the bottom. I don't advise that anyone ever use this tactic, but desperate times called for desperate measures.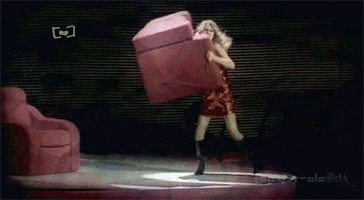 We eventually arrived in Naples at another faux airport where we were transported to the city center via bus. The girls thought it would be fun for us to walk to the B&B in the 100 degree Mediterranean sun up the hills while dodging speeding vespas and pimps. We weren't exactly staying in the best section as we were only there for one night.
I realized that night I needed to ditch the suitcase for the rest of the summer or it was going to ruin my experiences, Maria was right. From Naples we arrived in Rome and I decided to purchase a North Face backpack and mail Uncle Joe's suitcase back to him. I also decided to take inventory regarding what I needed and what I thought I needed. That was a life lesson as well. Little did I know that a decade later I would be applying this same logic to my professional future. You can read about that journey here /ready-make-sacrifices-boss-girl/
Lightening my load that summer literally changed the dynamic of how I experienced those moments. I can't imagine the exquisite scenery I would have missed out on seeing or the encounters I wouldn't have had with interesting  people had I continued to literally let my baggage weigh me down.  As I became more of a veteran traveler, I narrowed it down to one backpack and a purse. I found my comfort zone and you will as well.

So Where are you going?
Really assess the geography and weather of where you will be. Things like…
Cobblestone streets on constant hills?

Easy walking distance to public transport?

Developed place with a pharmacy or convenience store within walking distance?
How are you travelling?
How you travel determines the type of items you will need and how much. Ask yourself…
Am I going to multiple cities/countries?  

Am I staying in a hotel, hostel, camping…?

Is the majority of my time spent being active or riding in a tour bus/ car/ boat?

Will I be traveling alone or with a group?
Do you really need that?  
Give yourself options for attire, but don't bring your closet. Try packing and then eliminate by half. Yes, half.
Is item "X" a necessity?

Can I get certain items in my destination?

Will paying overweight or extra bag fees be

more

than just buying it there?

Do my accommodations provide some of the things I am packing?

Do I really need to bring all the books and magazines from the past 5 months? If so,can I leave them at various places during my trip when I am done reading them? Can I download them on an e-reader?

… I became the Italian book fairy that summer.
Dig this? Check out
17 Things Every Savvy Traveller Must Pack
The Stigma Less Traveled: the 2 Key Steps to Become a Successful Solo Traveler
How to Travel, Work &; Make Money Abroad
My Go-To Apps for Making Travel + Planning So Much Easier