Top 5 Weekend Trips for Women Traveling Alone
Being a boss girl can be very exhausting. We know how hard it is to juggle many responsibilities, always be the on-point leader, multi-task with your personal life and oh, try to make it look easy the whole time. It is very important to remember self care as part of your boss routine. No matter where you live you can find a way to do a "stay-cation" by powering down, finding a day spa, or indulging in your guilty pleasures at home without the distractions of the internet. I suggest, however, to treat yourself to a weekend getaway – alone. Yes, you heard me correctly. Women traveling alone need to be aware of our safety and whereabouts (as always) but that means this idea may be daunting to some of you. So, I would like to offer some of the best weekend trips I have taken that make me feel stress-free, even solo.
A Weekend on Norwegian Cruise Line
Cruises have to be my favorite vacation for when I need to really draw the line between work and life, especially if traveling alone, since there is so much to without navigating subways or Uber.  It's one of the few times that I have an iron-clad reason for my co-workers to respect the "out of office" reply since you will be "at sea" without service much of the time. Sure, you can buy a wifi package, but why continue the unhealthy addiction to the internet and rapid-response work emails? What's even better is that you can get a cabin to fit any budget with so much already included. Norwegian also is the only cruise line to boast "Freestyle Cruising" which means that you will not be required to eat at a certain time or forced to sit with others. There are plenty of tastings and activities to meet new people if you want to, but if you really just want to chill on your own time, NCL is perfect for a woman who may want to hit up a show on a whim and opt for late-night sushi. The act of dining out alone is usually the most awkward of any itinerary for women traveling alone, but with sushi bars, buffets, Benihana-style teppanyaki tables, or the many opportunities to grab grub by the pool, you can feel less exposed. NCL has itineraries on the NCL Sky that whisk you to the Bahamas from Friday to Monday AM, with adult beverages and all food included!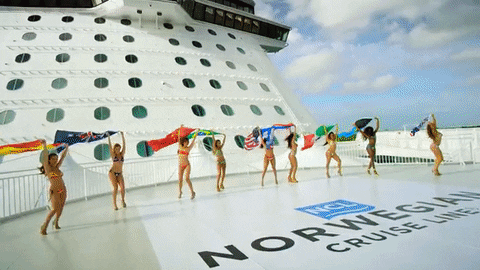 Walt Disney World
First of all, anyone who doesn't think this is a location for adults has never been to the EPCOT Food & Wine Festival. I grew up as a Disney fanatic but after participating in one of their RunDisney charity races without my usual squad, I got to see the charm and ease for women traveling alone  to the Happiest Place on Earth. One of my favorite things about Disney properties is that once you get there, you can shut off your managerial brain. They have thought of all the logistics so you don't have to. The safe, family-friendly atmosphere also helps when wanting to escape my daily grind that is filled with sexual harassment on my commute. It's nice to embrace the simpler pleasures in life and truly de-compress. When someone calls you "princess" there it's meant as a reference to your inner Belle or Jasmine, not as a condescending remark.
Orlando and WDW are big destinations for conferences and these race weekends, which bring many individuals to check out the parks on their own. It is not seen as odd to be taking in the fireworks from dinner atop the Contemporary Resort at the acclaimed California Grill. A huge perk of going to Disney (Han) Solo style, is the "Single Rider" line for many of the most popular rides. You can quickly bypass the lines and ride whatever you'd like without complicating plans with group consensus. This also works for hard-to-get dining reservations and fast passes. It's much easier to maneuver for a party of one. There is so much to wander around, taste and explore that it is almost best solo, so you can check out whatever tickles your fancy without a lot of advanced planning for groups.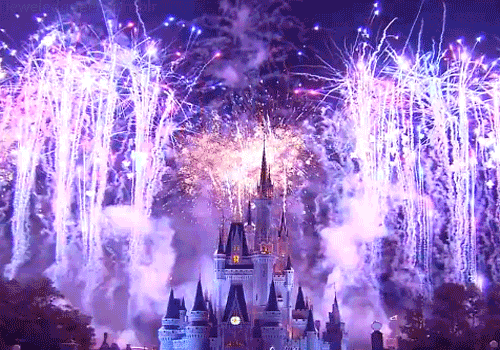 New York
This is not a weekend trip for the faint of heart and you have to keep your wits about you as a tourist no doubt, but as a New Yorker, I experience so many things here on my own on the regular. With all of the stress of jobs, projects, and constantly interacting with tons of people, a weekend alone is the best remedy to recharge. You will always be surrounded by people but it is easy to get lost in the many neighborhoods in the City. Taking your time in one of the many museums or take in a matinee. Go on a long weekend during the holiday season and wander the Bryant Park or Union Square Holiday markets for some gift shopping, ice skating and treats just for you. I highly recommend to stay away from all things Times Square/Penn Station, especially for hotels. The crime rate is at an all-time low but as these are the most notioriously touristy areas the con artists and creeps seem to gravitate to those places. Instead splurge on a luxe hotel like the new Mondrian or The Viceroy, so that you have a wonderfully comfortable place to relax when you turn in early as the rest of the City hits the bars til the wee hours.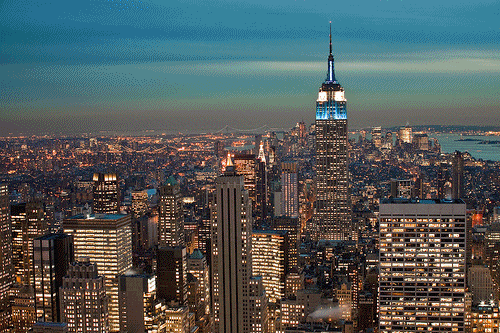 Los Angeles
A long weekend in the biggest East Coast is very different than spending it in the biggest one on West Coast. SoCal is a great destination for women looking for a bit of outdoorsy activity to go with her city escape. A pool is going to be key since, what better way to give you a much-needed break from the stresses of home like a poolside drink. Being a woman traveling alone, you may want to steer clear of the hotels with the 'party scene' pools like The Standard and the W, so that you can spend time working on your tan and not fending off some drunk guy. The smaller WeHo resorts like the Grafton and Le Montrose are quieter but still have a nice place to get a glass of wine or a morning smoothie. Find your inner peace joy riding along the coast to the beaches  or a long hike up the famous Runyon Canyon. There are plenty of places like Wanderlust to get your Mind-Body-Soul worked on without shelling out major cash and vacation time for a yoga retreat. You know, for when you want to work on your breathing techniques and aura but still want to have dinner at 7.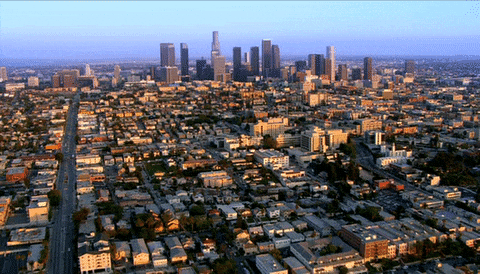 Iceland
This is the getaway for the boss girl traveling alone with the desire for some culture shock. Icelandic people are extremely nice and many speak English, so even if you feel like you are lost in translation looking at the signs, many are willing to help you. The best thing that I can recommend for the woman looking for some R&R is the Blue Lagoon natural hot springs resort. By spring of 2018, they will be expanding to include on-site accomodations instead of the 10-minute walk from the beautiful Silica Hotel. Yiu can get a massage inside or floating out in the hot springs or simply put some of the free, natural silica on your face as miracle mask and soak up the warm water and the beauty. There is a great lagoon-side restaurant if you want some delicious cuisine and aren't planning on going 45-minutes into the Reykjavik town square. I highly recommend booking the premium tickets so that you can have your own private shower and a much more streamlined and quiet entry to the facilities.